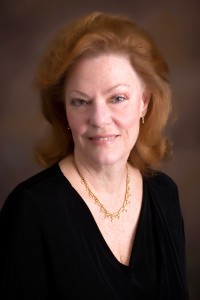 509-991-4339
200 N. Mullan, Suite 214
Spokane Valley, WA 99206
Life can be very stressful at times. Our moods, anxiety levels, thinking and behaviors can depend on how well we are able to manage these stressors over time. Sometimes, the coping skills we have learned simply are not enough and we feel overwhelmed and out of control. There is a solution to almost every problem. My goal in therapy is to provide a safe environment so that you can learn to better manage your thinking, feeling and behavior and regain control and power in your life.
With children, I use play and creative art therapy, which helps children feel understood and empowered, gain greater self-awarenesss and work toward healthy development, social skills and individuation. These therapies allow children to explore and grow in a non-threatening environment. With adolescents and adults, I utilize both talk and art therapies that are highly effective in exploring and supporting new behaviors and thinking.
I come from a family systems orientation which focuses on treating the whole family through individual counseling, couples counseling and family counseling. I believe that empowering the entire family better meets the needs of each individual and provides a sound foundation for future growth.
I have been practicing for 20+ years and graduated from Eastern Washington University in 1996.
Kathleen D. Roberts, MA LMHC
509-822-3710
I am a licensed mental health counselor who works with children, teens and adults.  My approach is holistic which views the body, mind and spirit as interconnected.  I help people to interact in more authentic ways in order to derive meaning and purpose from life and to have more positive relationsbips with others.  By examining patterns and habits, that keep you stuck, together we can increase your options and flexibility in your responses to life.
I am a certified EMDR clinician (Eye Movement Desensitization and Reprocessing) and this therapy enables people to heal from symptoms and emotional distress that are the result of adverse life experiences.  This can help those who want to overcome trauma, anxiety, depression, relationship conflict, grief, loss and other circumstances that weigh us down.
I offer support with life transitions including divorce, midlife crises, aging and dying.  As a former School Psychologist, I have insight into students with various challenges and disabilities including learning, cognitive, and behavioral.  I believe that children can be empowered to face the obstacles they are presented with and develop positive coping strategies.